Tripp's Canine Companions
(Formally Caltripp's Canine Companions)
CKC registered Havapoo pups. Dad is an AKC registered Toy Poodle. Moms are purebred Havanese that are AKC registered or from AKC registered lines.
*No pups available at this time*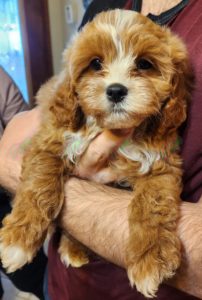 Our first litter of Cavapoo pups has arrived!  Mom is a registered purebred King Charles Cavalier, dad is purebred minature Poodle.  Both DNA health & breed tested. 
*No pups available at this time*
Next mating expected in Spring of 2023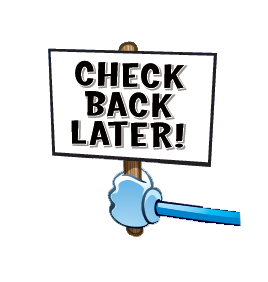 Occationally, we will have retired Havanese adults (6+ years old females) or possibly younger adult Havanese that we have removed from our breeding program (2-5 years old) which we are looking to rehome.   Click below for available dogs..
All of our breeding dogs are AKC registered or from AKC registered lines. They are also CKC registered.
All of our dogs have been DNA health tested clear. Our Poodle has been OFA certified (our only dog to have OFA testing to date). To see photos of our dogs, click on the "Our Dogs" link in the menu.
***Please note that ALL PUPS ARE PLACED WITH CKC REGISTRATION ONLY***
(Unless outside stud is used who is not CKC registered)
Individual puppy prices vary depending on several factors.  Please click on the links above for pricing and info on available pups.
Deposit to hold a pup is $150 which may be paid via PayPal.  The deposit is non-refundable, however $100 may be transfered to a future litter if hold is cancelled before pup turns 6.5 weeks old.  After that, funds are not transferable.
Oftentimes, I will have a (no fee) waitlist for a litter. I try to contact people on the list in order and within the first week or two after a litter is born. I am making a NEW POLICY: Once I contact you (via email or text), you have 48 hours to reply. Failure to reply within 48 hrs will cost you your spot on the list. If I don't hear from you within 14 days, your name will be removed from the list. Also, I am no longer keeping names on my list for more than a year unless you contact me and let me know that you are still interested.
We offer a 5 day refundable health guarantee, a 30 day refundable genetic guarantee and a 2 year guarantee against genetic defects that greatly affect the pup's quality of life and/or require surgery.  Activation of any guarantee requires a veterinary diagnosis. 
SHIPPING: We do offer shipping. Here are your options…
Option 1: In-cabin transport: Delta, American & Southwest are a few of the airlines that allow small pets to fly in-cabin. Our closest major airport is Detroit (DTW). You can fly yourself here to pick up your pup & fly your pup home with you in-cabin. You will need to coordinate scheduling with us…we will meet you at the airport for a service fee of $80, however, the cost and arrangement of the R/T flight and pet flight fee is up to you.
Option 2: Pet Cargo: Delta has resumed it's pet cargo service. Your estimated cost to have us fly a pup via cargo is approximately $650-$700. Cost breakdown is as follows: airline fee..$270, airline approved carrier…$50 (for small carrier…more for larger carrier), additional vet exam with official health certificate (required by airlines)…$130, our service fee…$200.
Option 3: Delivery: We are willing to deliver a pup (or dog) within 120 miles of Tecumseh, MI for a delivery fee of approx $1.70 PER MILE (rounded to whole mile and whole dollar). Delivery service for more than this distance may be arranged.
Option 4: Ground Transport (over 120 miles): If you choose this method, arrangements and payment is usually made directly with the transporter.
We are hobby breeders with over 20 years experience breeding different breeds of dogs.  Our Husky breeding has been taken over by our daughter so if your looking for a Purebred Siberian Husky, we can point you in the right direction!  We have been breeding Havanese for about 10 years, adding HavaPoo's to our program in 2020 and CavaPoo's in 2023.  We did try adding Pomskies to our program but we decided to discontiue it in order to have more time for our Havanese, Poodle & Cavalier.  LeAnn handles most of the breeding program with Chet helping in the daily care of the dogs and the maintenance their living quarters.
We are starting some major changes this year, 2023.  We are beginning the process of greatly reducing our breeding program with a goal to end our breeding program within the next 3-4 yrs.  Effective immediately, we will no longer be offering purebred Havanese…only HavaPoo & CavaPoo pups…which will only be on occation as we only have one female Cavalier and plan on keeping one or two of our female Havanese.   As a result many of our adults will be coming up for adoption.  Check out the "Adults" link above for available adults.
We are located in Tecumseh, Michigan which is about 60 miles southwest of the Detroit (DTW) airport.  Interested in a puppy?  Call LeAnn at 517-759-9673.  If you choose to text, please be specific & detailed in your message.  Due to scammers, brief general messages like "is pup available" may not be answered.   Contact us by email at info@trippcanines.com